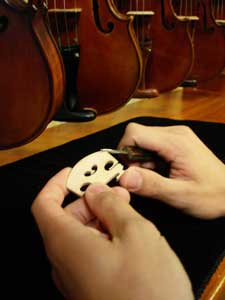 With over thirty years of experience, our skilled luthiers are equipped to handle repairs of all kinds including major restorations. Our expert repair shop takes pride in making sure each and every instrument is meticulously set up. Bridges are hand carved, fingerboards are planed, pegs are fit properly, and soundposts are adjusted for optimum sound.
All bows are rehaired with only the finest professional quality hair in our repair shop. We guarantee all of our work.
Our Repair Staff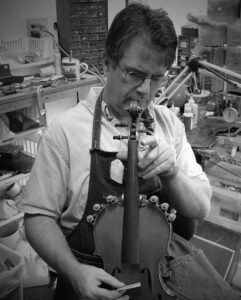 James Wilson (Violin Outlet's full time luthier)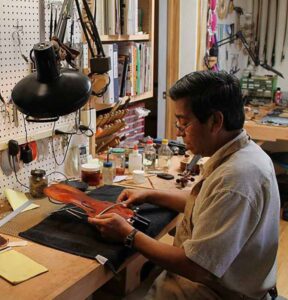 Juan Soto (Violin Outlet's on-call fine instrument luthier)
Appraisals
Appraisals are available verbally or can be written for insurance purposes. Verbal appraisals are always free and written appraisals are $60.00.
Please contact us if you have any questions about the repair shop services we offer and to schedule an appointment with our luthier.