Student Basses
So, you or someone in your family is interested in learning to play upright bass. You have come to the right place! Violin Outlet carries a vast inventory of both new and used student double basses in all sizes suited for pupils of all ages and levels.
We have the best available options for students including discounts, trade-in programs, and rent-to-own programs. For more information on our rent to own program please visit the rent to own page.
Violin Outlet is proud to be an authorized dealer of Krutz Strings, Maple Leaf Strings, and one of the largest Eastman String dealers in the country and the exclusive Eastman strings dealer in Southern Nevada.
Visit our bass sizing guide and learn how to measure a student for an upright bass.
Below is a catalog list of some of our student basses. Click on the items for larger images and a full description.
* We are working on updating our website and not all products may be listed, feel free to contact us for availability of any products not listed.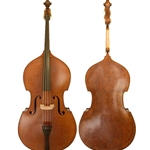 Krutz 200 Bass Outfit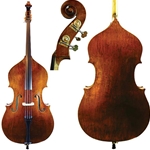 Shen SB88 Bass Outfit